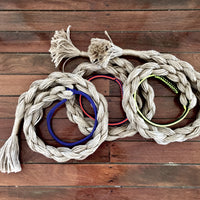 Pro Series Bronc Reins
The original Pro Series bronc rein - designed and built by BON ACCORD. Made from only the highest quality materials for strength, durability and appeal. The Pro Series bronc rein is suited for a soft feel yet a superior grip on the hand. 
VIEW ALL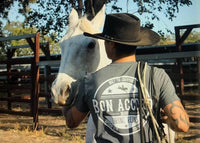 The Origianal back-stamp Tee
A light fitted cotton tee that will comfortably tuck into your jeans for work, going out or which ever occasion. Look good, feel good, perform good.
Bon Accord - For the champion.